Today only the Limited Edition reach, as there is something going up with the Deluxe version shipping.
This is the middle version which cost 3990Yen
It got 1 CD and a bonus DVD
The Tracklist of the Disc
CD:
1
MR.TAXI
2
GENIE
3
you-aholic
4
Run Devil Run
5
BAD GIRL
6
Beautiful Stranger
7
I'm In Love With The HERO
8
Let It Rain
9
Gee
10
THE GREAT ESCAPE
11
HOOT(Japanese Version)
12
BORN TO BE A LADY
DVD:
1
MR.TAXI (Original ver.)
2
GENIE (JPN Original ver.)
3
Gee (JPN Original ver.)
HERE IS THE SHORT REVIEW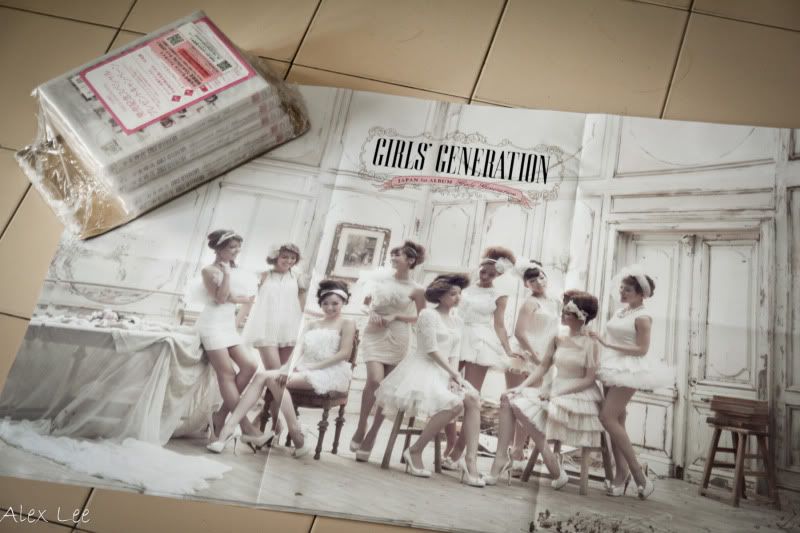 I buy it from HMV where they only provide folded shipping for the poster. :( kinda pain ; my heart
THE POSTER IS VERY LOVELY!
This is how the Front and back look like. Lovely isn't it?
There is somesort of questioning card in japanese and a BEST OF ALL! Photocard!!!! ><
The whole album is totaly lovely, the Photobook.
I don't have the time to take picture of all pages, because it is too lovely, LOL.
I keep admiring the pages <3 they are so gorgeous, elegant, PERFECT!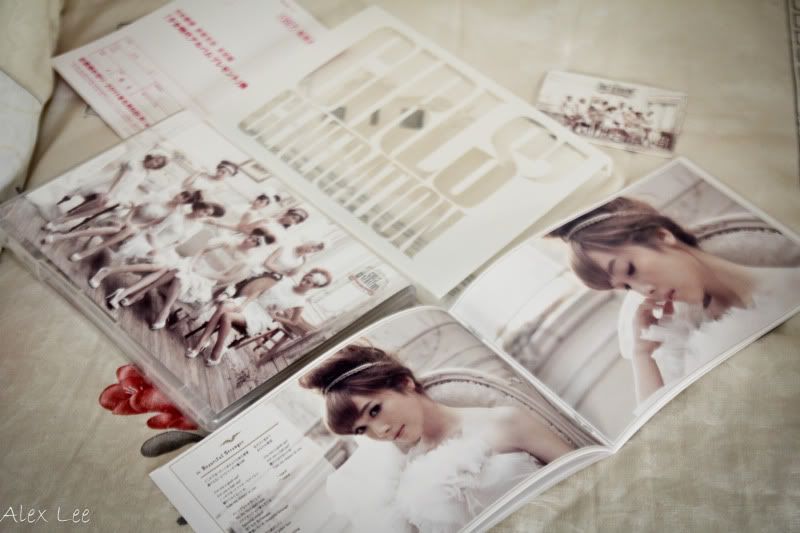 This is the Jessica page, isn't she perfect? <3 <3 <3
Another member who caught my attention is our dorky leader kid taengoo! ><
Actually all of them are very perfect :D
Last but not least, there is some sort of Liptop CF at the album. haha!
LOL!