I was anticipating! very excited about today that i can't even sleep ><
First, i want to credit and thanks to
Stephy
who help me buy all this stuff at Korea during her holiday, thanks a lot! :D
As i didn't actually buy "New Year Cloth" this year, so. . . i spend the "New Year Cloth" money on this!
Well, i'm a little bit tight in budget because of those Japan album and stuff, so i can't really spend much on it :(
I bought 2 Cap, 2 Felix Tee ♥
1 cap cost 29900KRW
for the 2 tee i bought, 1 of it cost 19900KRW and another 1 is 12900KRW
i bought approximately RM280 worth of stuff here.
The Cap
The cap is very well stitch, the quality is good despite it is kinda over priced :p
I buy both cap is Blue(there is some other colour but not as nice :D)
JESSICA!♥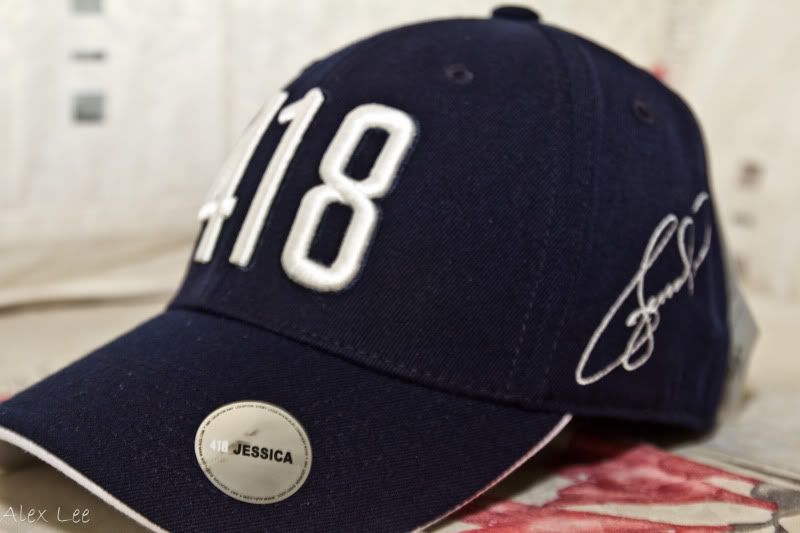 418418418418418418418418418418, haha!
Jessica cap is so beautiful just like Sooyeon ♥
Dorky taengoo!
Taeyeon cap didn't come with the whole signature, but just with the Butterfly which is simple and nice. nice idea saving up cost for thread, SPAO xP
THE BAG!
Thanks to Stephy, i get to have 1 of this beautiful bag, this is the most beautiful bag i ever see in the whole universe ♥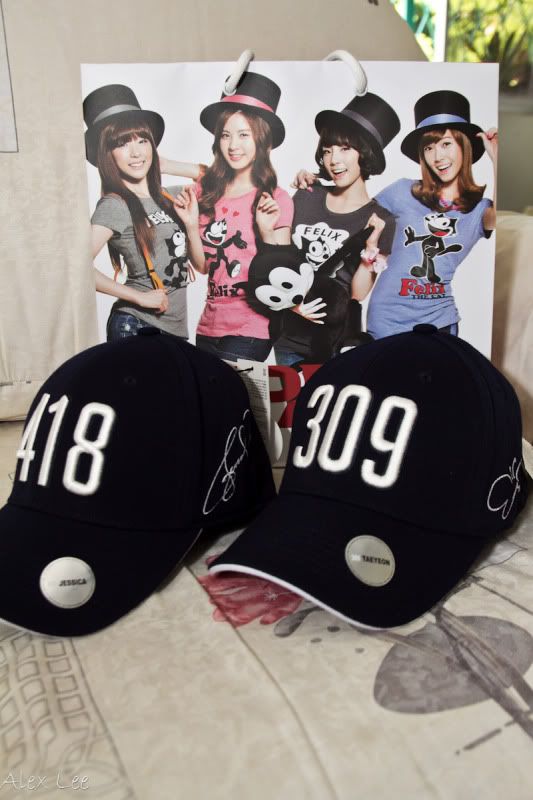 Photo of the bag with the caps
FELIX the CAT!
Felix, everyone know that this is the latest SPAO series. I'm not a very big fan of FELIX the CAT, but i'm a BIG fan of SNSD! end up, i can't stop it, but just to buy 1 or 2 of that shirt :3
If you don't know much about it, here is a CF
I get 1 design is the one same to which Jessica Jung wearing(the Blue design in my photo)
I know Jessica is wearing Light Purple, but that colour only available in Women cutting (SAD) so i get the Blue one instead ;)
What i get today [06-06-2011]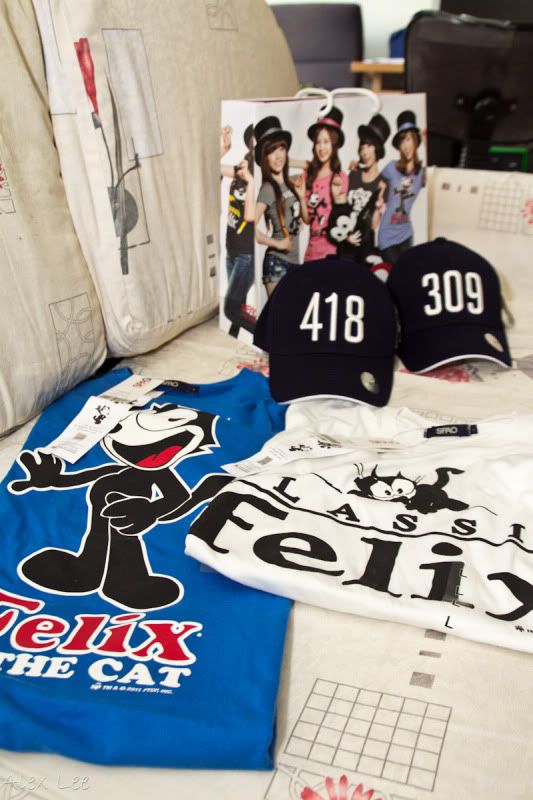 I'm so happy now!
Thank You Stephy!